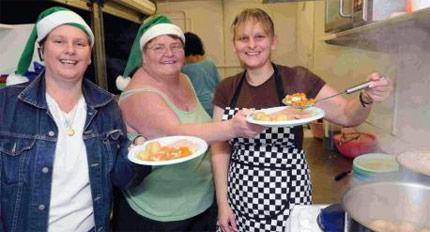 OVER 5 DAYS AND NIGHTS WE PROVIDE OVER 600 MEALS AND SERVE OVER 3,000 CUPS OF TEA & COFFEE.

We will also provide countless gifts of clothes, sleeping bags, food and toiletries while ensuring that the shelter is kept clean and tidy throughout.
This is a tall order and that is why we need the backbone of our service to come from our volunteers. Without this vital ingredient we would never be able to provide our service at Christmas.
Really make a difference this Christmas and join a team who is as passionate about helping others as you are. To find out how to get involved please contact us..